De IPC design training door PIEK is een tweetraps Designer Certificering programma (Certified Interconnect Designer CID en Advanced Interconnect Designer CID+) dat een objectieve evaluatie van ontwerp kennis aanspreekt: hoe een schema om te zetten naar een PCB ontwerp dat kan worden gefabriceerd, geassembleerd en getest in overeenstemming met de van toepassing zijnde IPC normen. Deelnemers aan het programma leren ook kenmerken van de PCB fabricage en assemblage kennen die in relatie staan tot het ontwerp. IPC normen vormen de basis van de cursus inhoud, waarin de relatie tussen ontwerp principes en eindgebruik aangegeven worden. Tijdens onze opleidingen verkrijgt men de inzichten met betrekking tot de noodzakelijke kennis voor het ontwerp van PCB's. De training is in overeenstemming met de IPC-2221 en IPC-2222 normen.
Het IPC Design programma: de design kennis van de designer aanspreken
Het IPC Design programma spreekt de design kennis van de designer aan. Na afloop van de training krijgen de deelnemers een officieel IPC Designer certificaat, als zij het examen succesvol afronden. De trainingen die we aanbieden zijn bedoeld voor iedereen die betrokken is bij het ontwerpen van PCB's en voor medewerkers die kennis moeten hebben van de IPC Design Normen. Registreer u zelf voor een van onze training programma's in IPC design! Als u vragen heeft aarzel dan niet om contact met ons op te nemen.
IPC Design Trainingsprogramma's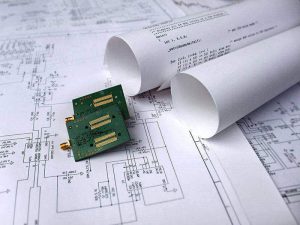 Geplande regionale IPC Design trainingen
De data die opgesomd staan op onze website onder de kopjes trainingsoverzicht en cursuskalender zijn er speciaal voor onze klanten die maar een of enkele medewerkers hebben die getraind moeten worden in een specifieke cursus.
Meer geplande regionale PIEK en IPC trainingen …
Wij bieden enkele veel gevraagde opleidingen aan als open inschrijving. Kijk op de training kalender op onze website wanneer en waar, welke cursussen gepland staan. Als u een of meerdere van uw medewerkers wilt aanmelden voor een of meerdere trainingen, vul dan a.u.b. het offerte aanvraag formulier in.
PIEK en IPC trainingen voor groepen
Voor het certificeren en hercertificeren van groepen van medewerkers voor een van de door PIEK aangeboden cursussen, zoals beschreven in het trainingsoverzicht, kunnen wij u een speciaal aanbod doen. Bij theoretische cursussen hanteren we een speciale prijs voor groepen tot maximaal 15 deelnemers. Bij praktijk gerichte trainingen hanteren we een speciale prijs voor groepen met maximal 10 deelnemers. Voor verdere informatie over groepstrainingen vul dan a.u.b. het offerte aanvraag formulier in of neem contact op met ons salesteam.
Offerte Aanvraag
Hartelijk dank dat u interesse heeft in een opleiding bij PIEK. PIEK zal ervoor zorgen dat u een op uw wensen en behoeften aangepaste offerte ontvangt die aan uw opleidingsdoelstelling zal voldoen. Let op, afhankelijk van het aantal deelnemers van uw bedrijf kunt u in aanmerking komen voor een staffelkorting. Vult u a.u.b. onderstaande gegevens in. Onze medewerker zal dan uw verzoek in behandeling nemen. U krijgt dan binnen afzienbare tijd ons aanbod. Mochten wij nog aanvullende vragen hebben, zullen wij contact met u opnemen.